HOME

PRODUCTS & ORDERING

HELP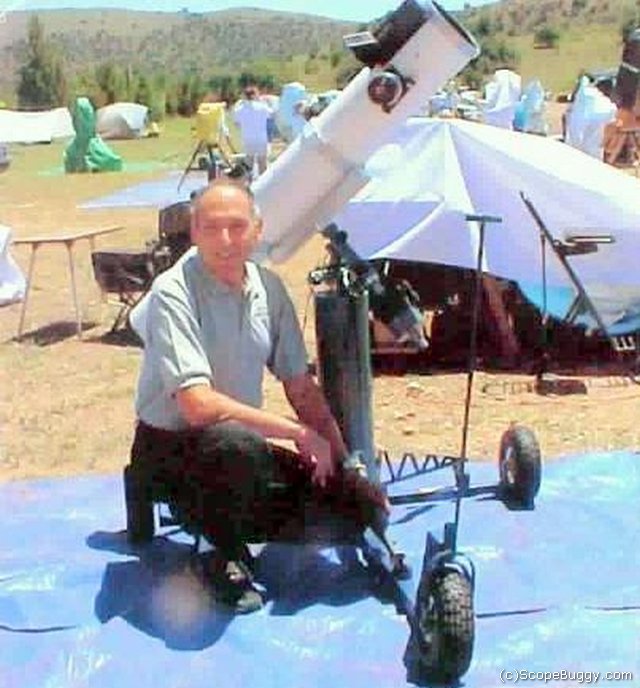 David Levy poses with his ScopeBuggy
---

Shipping costs for a
Standard or MINI - ScopeBuggy
(approx)
As of August 2015:

USA (lower 48): $60
Alaska: $80
Hawaii: $88

Canada: $140
Mexico: $132

Australia: $195
New Zealand: $205

Germany: $185
Luxembourg: $185

Ireland: $185
U.K.: $185

France: $185
Italy: $185

Denmark: $185
Netherlands: $185

Saudi Arabia: $235


---

If your location is not listed please send us an e-mail or give us a call. Thank you!

Below is some more information about each of the four types of ScopeBuggy that are continually available.

All ScopeBuggy's are made of steel (of course the tires are rubber, but the wheels are gold anodized steel... pretty!). They all have a high-gloss, black powder coat finish. They are all made by us, in our shop.



If you have a special need or would like a custom configuration, please feel free to send us an e-mail or give us a call. We're here to help you get behind your scope!


---

STANDARD ScopeBuggy is adjustable to hold all tri-pods with tip-to-tip distances up to 52". The out-to-out of the rear wheels will be 12-inches more than the tip-to-tip distance of your tri-pod (6-inches on each side).

The Standard ScopeBuggy can support the weight of any commmercially available scope/mount on the market today, and has been tested to 600-lbs. With it's single-wheel design, the ScopeBuggy allows you easier access and mobility while viewing than our multi-wheeled competitor. There is no need for more than three wheels!

Please note that the Standard ScopeBuggy is perfect for use with any of the Meade LightBridge series scopes.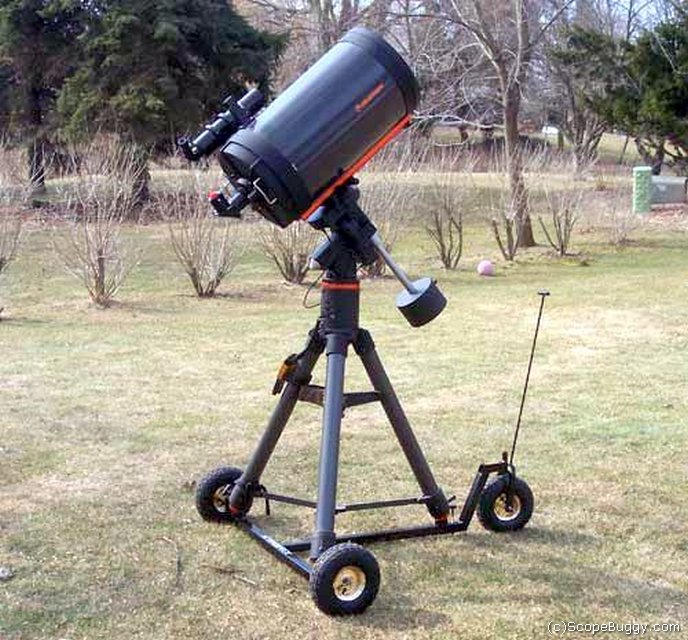 PRICE: $345 + shipping




---

EXTENDED Buggy is a longer, wider version of the Standard ScopeBuggy. It will hold tri-pods with tip-to-tip distances up to 62-inches. If you are tall, or you are using a long-legged pier mount, then order the Extended Buggy.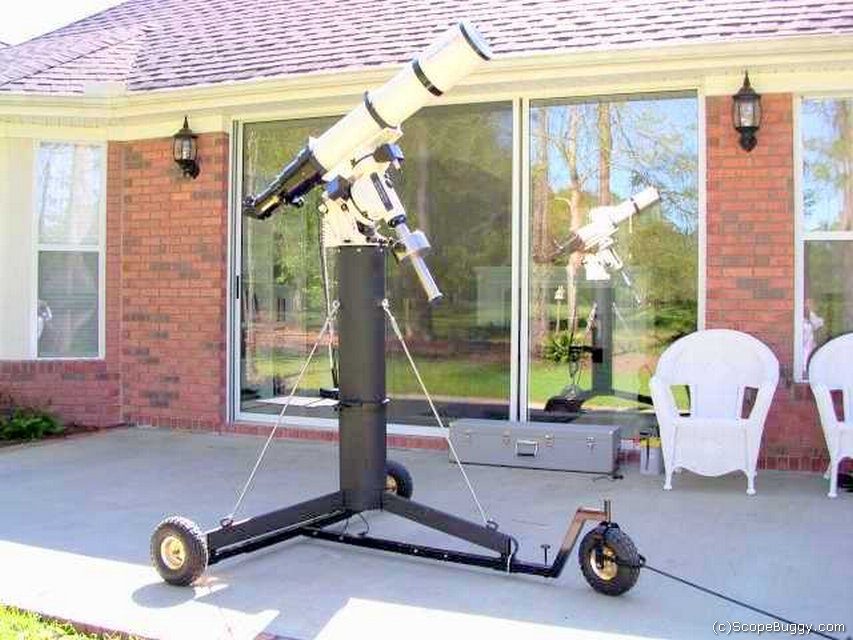 PRICE: $345 + shipping




---

MINI-Buggy is a narrow version of the ScopeBuggy. The width of the MINI-Buggy is custom made to your specifications. The main reason for ordering an MINI-Buggy is to allow access through doors, hallways, etc. The rear wheels are mounted behind the t-bar. The out-to-out of the MINI-Buggy is about one-inch more than your tripod.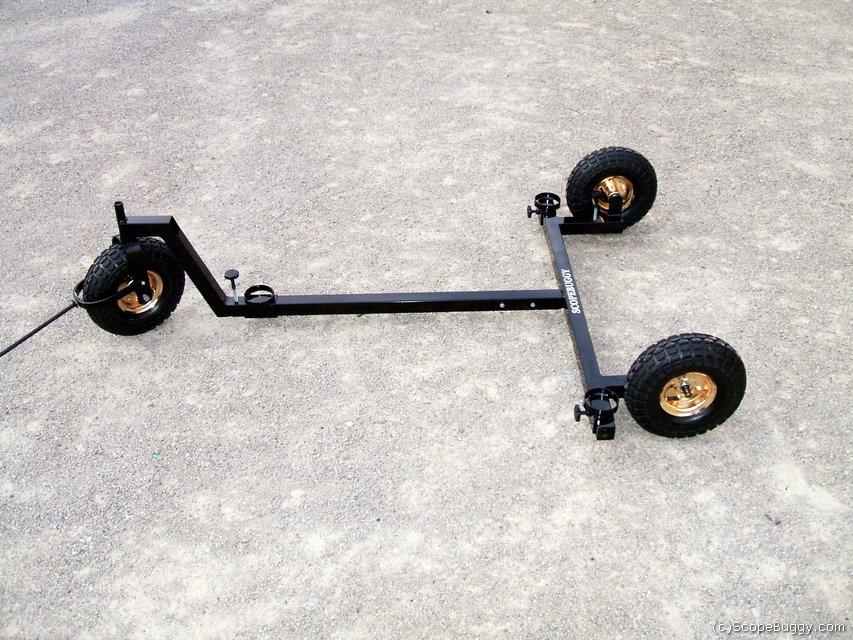 PRICE: $345 + shipping




---

SUPER Buggy That's right... you own the biggest scope in the neighborhood, and you want a 'Buggy that's tough enough to carry it and all of your accessories plus a Greyhound Bus! The SUPER Buggy is for you. It is a non-adjustable, custom-width Buggy, made from heavier gauge steel, and will withstand any punishment you can dish out, yet it still rolls as easy as the Standard ScopeBuggy. The SUPER Buggy is available for USA orders only.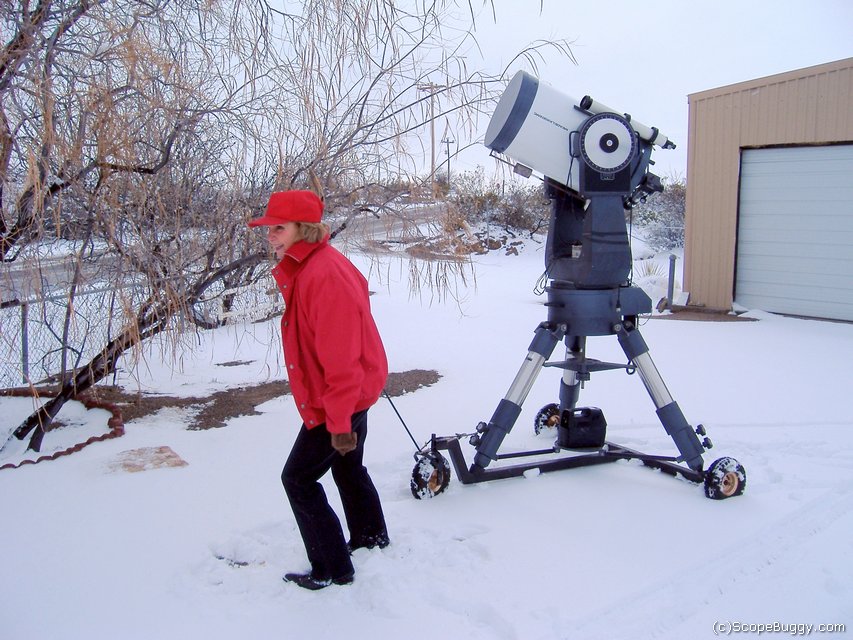 PRICE: $395 + $75 shipping (USA only)




---

POWER SUPPLY TRAY measures 10-1/2"x12" with a 3/4" lip. Your ScopeBuggy will come pre-drilled for you to bolt your tray on (bolts included!). Comes with the same high quality powder-coat finish as your ScopeBuggy.

FREE SHIPPING when ordered with your ScopeBuggy.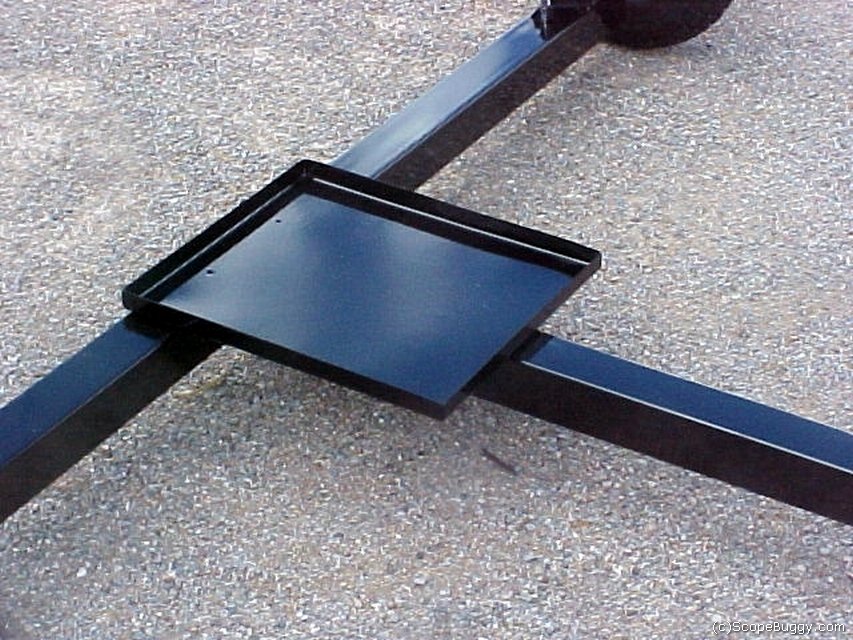 PRICE: $19.95 + shipping